4 March 2019: Captain Paul Stader, USN, Ret. has joined IERUS as Director of Battle Management Initiatives. In this role, Captain Stader will develop and manage IERUS's Battle, and Systems Management programs including strategy development, program execution, and growth initiatives.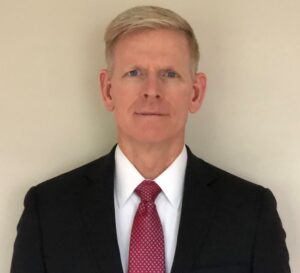 Captain Stader joined IERUS in March 2019 after 30 years of service in the U.S. Navy. Captain Stader recently led the Navy in 2018 Missile Defense and Nuclear Posture Reviews, and Navy's global posture initiative. Through his career in the Navy Captain Stader served in various command, policy, strategic policy, and technical roles. Recent roles included OPNAV N51 (Plans, Policy, Posture), Chief of Staff at Seventh Fleet, Chief of Staff at Military Sealift Command, and Commanding Officer of USS HUE CITY (CG 66).
Captain Stader has a Master of Science in Systems Engineering (C4I) from the Navy Postgraduate School, and a Bachelor of Science in Engineering from the United States Naval Academy.