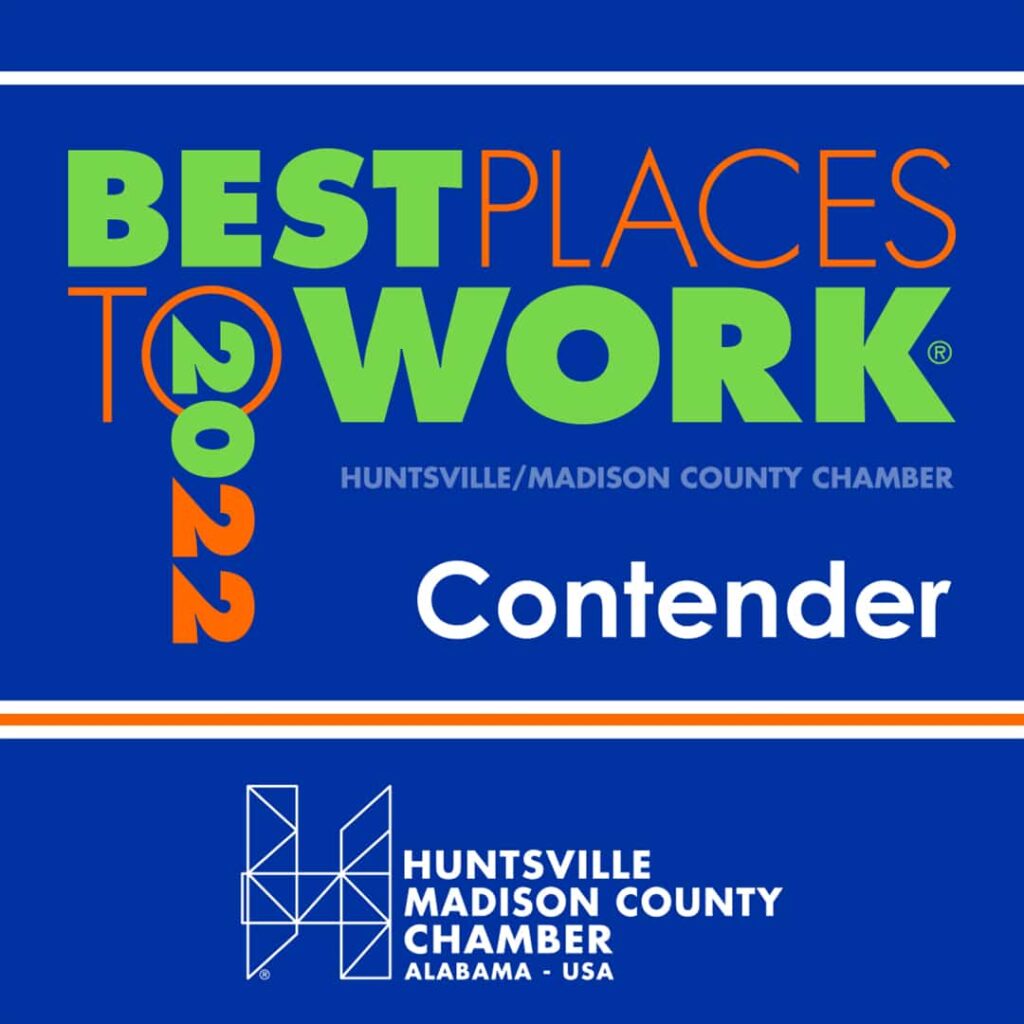 06 June 2022 – We are excited to announce that the Madison County Chamber of Commerce named IERUS Technologies as a contender for the 2022 Best Places to Work Awards! This makes the 10th year in a row that our employees have spoken out about their experience with IERUS and nominated us for this recognition. We've even won the award three times!
About Best Places to Work Award
Each year, the Madison County Chamber awards top local businesses for providing an excellent company culture for their team. According to the Chamber, an excellent workplace culture is assessed on 3 key parts:
Employee engagement
Strong leadership
Excellent communication
Winners will be announced at the Best Places to Work Ceremony on August 16th. We are honored to be nominated again for this year's awards and we appreciate our talented team for all that they do!
About IERUS Technologies
IERUS Technologies is a growing, technology-focused business established in the area of engineering, research, and development. The team at IERUS consists of experts in Electromagnetics Phenomenology, Analytical Computing, and Weapon System Engineering. Together, we have provided customers in the commercial and defense industry with quality, novel solutions over the past decade.