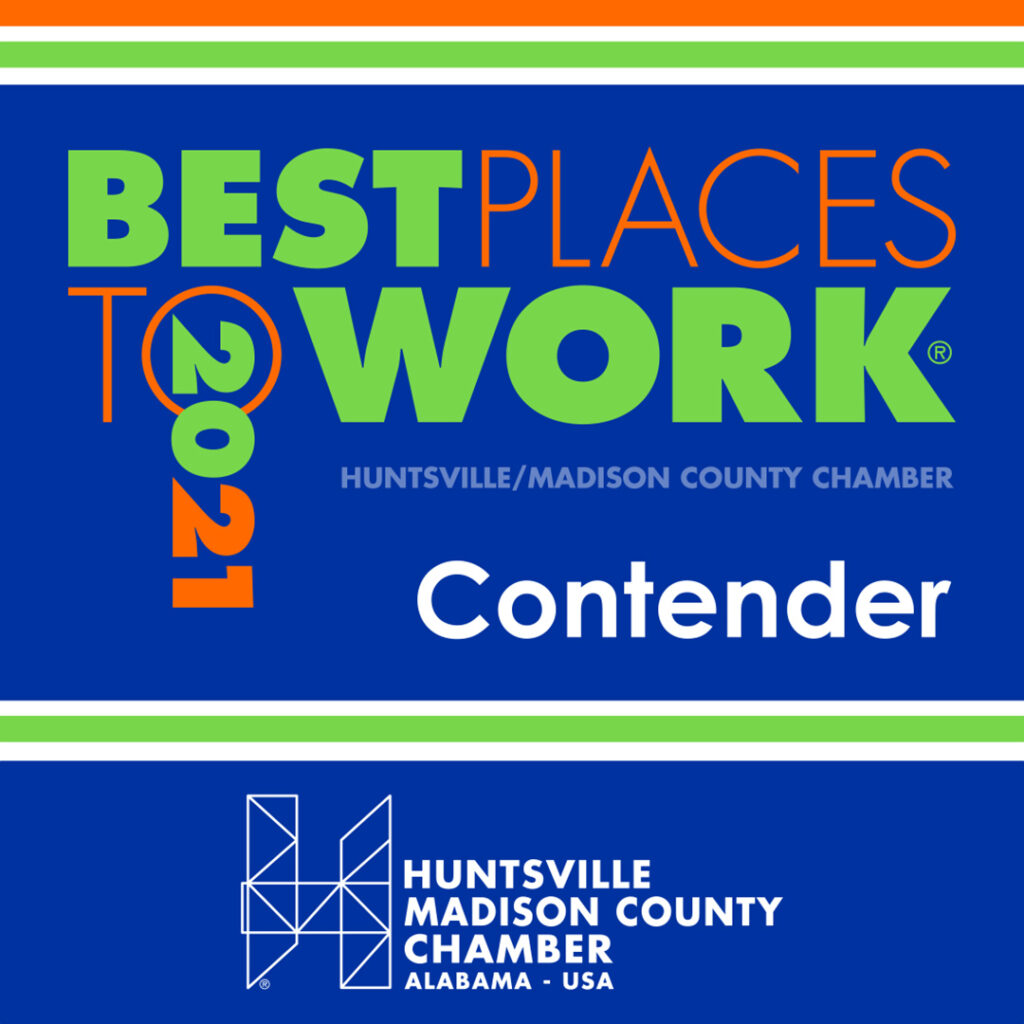 14 May 2021 — For the 9th year in a row, IERUS Technologies has been listed as a contender to win the "Best Places to Work" Award presented by the Huntsville-Madison County Chamber of Commerce.
IERUS has had the honor of being a contender for this award every year since 2012, and has even brought home the award three times.
At IERUS, the goal has always been to have an employee-centric company focused on maintaining an inclusive, rewarding, and challenging work environment. So to be consecutively nominated for this award based on employee feedback is proof that IERUS is continuing to achieve that goal.
About IERUS Technologies
IERUS Technologies is a growing, technology-focused business established in the area of engineering, research, and development. The team at IERUS consists of experts in Electromagnetics Phenomenology, Analytical Computing, and Weapon System Engineering. Together, they have provided customers in the commercial and defense industry with quality, novel solutions over the past decade.